In partnership with Penn State's Africana Research Center, the Richards Center established a competitive, one-year postdoctoral fellowship in 2012. The fellowship rewards recently graduated Ph.D.s studying aspects of the African American experience from slavery to Civil Rights.
Beginning in 2020, Penn State's College of Liberal Arts, Department of History, and the Richards Center will host a second Center-sponsored postdoctoral fellowship (in addition to our joint RCWEC/ARC fellowship). The fellowship rewards recently graduated Ph.D.s studying aspects of the Civil War Era, particularly focusing on slavery and emancipation.
Both fellowships are one year with the possibility of renewal for a second year. While in residence, the fellows have access to the Center's professional resources, receive guidance from a mentor, and participate in a series of professional development workshops. The fellows will present their research to the graduate community and will invite senior scholars in their field to the university to review and comment on their work. 
---
Application and Submission Process – No positions are currently open; please check back in the fall.
---
2020-21 Postdoctoral Scholars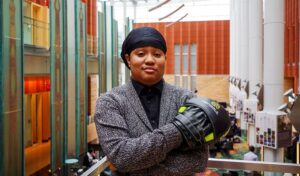 Maryam Aziz received her Ph.D. in American Culture at The University of Michigan, where she defended her dissertation, "Built With our Empty Fists: The Rise and Circulation of Black Power Martial Arts". The project explores why community organizers practiced or depicted martial arts and unarmed self-defense during the Black Power Era. It looks at how this phenomenon was informed shaped by U.S. militarism and transformed notions of manhood and womanhood in 20th-century Black activism. During her tenure at the Richards Center, she will prepare her book proposal and begin researching her second project, which historicizes martial arts within women's organizing in the late 20th century. A scholar-practitioner, Maryam has an extensive background in Japanese-descended martial arts. On campuses and in local communities, she has taught inclusive, anti-hate crime self-defense workshops based on her research. 1n 2016, she created a series of accessible videos called the Self-Defense Starter Kit. As a publicly engaged scholar, she served as an Assistant Curator and Research Assistant for the 2017 Schomburg Center Exhibit, Black Power!, which commemorated the 50th anniversary of the movement. She also serves as one of the Assistant Directors for the Schomburg Center's Mellon Summer Humanities Institute for rising seniors.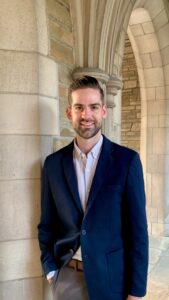 Jonathan S. Jones received his Ph.D. at Binghamton University, where he will defend his dissertation, "'A Mind Prostrate': Opiate Addiction in the Civil War's Aftermath," in May 2020. The manuscript investigates the phenomenon of opiate addiction among Civil War veterans, a harrowing medical consequence of the war that proved traumatic for veterans and alarming for American doctors and the state. During his time at the Richards Center, Jones will prepare a book manuscript derived from his dissertation. He has published widely on the history of opiate addiction in popular and scholarly outlets, with an article on the experience and outcomes of addiction for Civil War veterans forthcoming in The Journal of the Civil War Era (June 2020). Jones's research has been supported by The Huntington Library, The College of Physicians of Philadelphia, and Yale University's medical library, among other institutions. Jones is a first-generation student hailing from the Dallas-Fort Worth, Texas area, where he taught high school history before pursuing his doctorate. He obtained an M.A. in 2013 from Texas Christian University and an B.A. in 2011 from Dallas Baptist University.
---
Postdoctoral Fellowship Funding
These postdoctoral fellowships are made possible by the generous support of Steven and Janice Brose, Robert and Bonnie Hammel, Lewis and Karen Gold, Ted and Tracy Winfree McCourtney, Mark and Ann Persun, Howell and Sandy Rosenberg, and Alice Schmidt. The fellowships significantly enhance the Center's position as a national leader in advancing innovative scholarship in the Civil War era. Focused on African American history, these fellowships promote research in a traditionally under-studied aspect of the history of this period.