UNDERGRADUATES
The Richards Center is deeply committed to undergraduate education, especially introducing Penn State students to the history major and supporting professional development opportunities for students interested in working in the field.
---
Gettysburg and Harpers Ferry Internships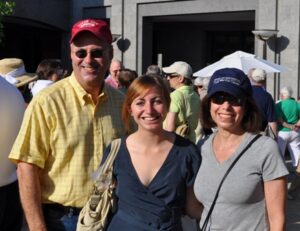 Thanks to the generosity of Larry and Lynne Brown, the Richards Center sends Penn State undergraduate students to intern at Gettysburg National Military Park and Harpers Ferry National Park each summer where they get hands-on experience in public history. At Gettysburg National Military Park interns can work in interpretive operations or in the museum and archives branch. The interpretive operations intern designs and conducts an interpretive program on an aspect of the Battle of Gettysburg, assists National Park Service staff at the information desk, and fields questions from visitors to the park. The primary responsibility of the intern in the museum and archives branch is to perform various aspects of archival and museum management from processing/cataloging, to working with exhibits, answering reference inquiries, and re-housing historic objects. At Harpers Ferry National Historical Park interns can work in interpretive operations or in the education branch. Interpretive operations interns develop programs that cover a variety of important points in Harpers Ferry's history, from its founding, to the creation of the federal arsenal there, John Brown's raid, the town's experiences in the Civil War, and its role in African American education and civil rights in the postwar era. The education division internship is especially suited to Education majors and History majors with an interest in learning effective teaching techniques. This intern develops and leads programs on John Brown's raid and the Civil War for groups of middle school students participating in the National Youth Leadership Conference. Education interns wear period dress and lead students through interactive history exercises, such as manning a Civil War field hospital, or working in a munitions factory. All interns will maintain a journal throughout the summer, recounting their experiences and reflecting on what they have learned from the internship.
Application process: Applicants must have at least a 3.0 grade-point average at Penn State University Park and have not graduated by the time of the internship. Applicants should submit a one-page statement of interest detailing why they would like to work at one of these national parks and how they think the experience will further their education. They must also provide a résumé, one letter of recommendation from a faculty member (email is acceptable), and an unofficial transcript (it is not necessary to provide a certified official Penn State transcript). Statements of interest and transcripts must be received by Monday, January 31, 2022. Letters of recommendation can follow.
Direct all application materials and questions to Emma Teitelman, associate director of the Richards Center, at ept5249@psu.edu. 
Department of History/Richards Center Alumni Spotlight
 Daniel James Flook, Historian, 99th Air Base Wing, Nellis AFB, USAF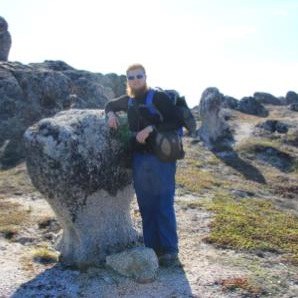 I am employed by the United States Air Force as the historian for the 99th Air Base Wing at Nellis Air Force Base. Previously, I worked at Gettysburg NMP for a total of 11 summers as an interpretive park ranger, completed a year term in AmeriCorps VISTA as a historian with a non-profit heritage tourism organization in southern West Virginia, and worked for the Bureau of Land Management as an interpretive park ranger. Before becoming the historian at Nellis AFB, I was a historian for the National Register Initiative in the Alaska Regional Office of the National Park Service. I was responsible for completing nominations to the National Register of Historical Places for various historic sites on NPS property in the state of Alaska. Projects included fishing cabins, trapping cabins, an NPS visitor center, and an Inupiat sacred site. The research and writing skills that I honed while writing my honors thesis at Penn State are an integral part of my job today. The Richards Civil War Era Center introduced me to the possibility of a National Park Service career by making me the first intern from the center to work at Gettysburg National Military Park, where I later took a job as a seasonal interpretative ranger for eight summers.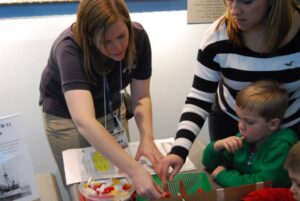 I am currently the Director of Education at the Hampton Roads Naval Museum (HRNM) in Norfolk, Virginia. I spend the majority of my time at HRNM writing, designing, and conducting educational programs for K-12 students, adult groups, and local military commands. In addition to the educational portion of my job, I also run all of HRNM's social media, plan special events, and train new museum volunteers. The Richards Civil War Era Center gave me my first opportunity to experience public history with a summer internship at Gettysburg National Military Park. This internship helped me decide to pursue a career in public education after graduation. I went on to attain my M.A. in Museum Studies from the University of North Carolina at Greensboro (UNCG), and during my last semester at UNCG, I started work at Stratford Hall, the home of the Lees of Virginia and birthplace of Robert E. Lee, as the Director of Interpretation and Education. I subsequently moved to Norfolk and started at the Hampton Roads Naval Museum. The research, writing, and public speaking abilities I developed as an undergraduate at Penn State have been integral to my career in public history.