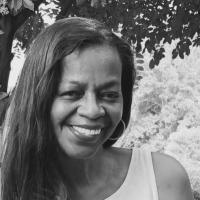 Dr. Thavolia Glymph will deliver the 2023 Steven and Janice Brose Distinguished Lecture Series. These lectures, delivered over the course of three days each fall, are free and open to the public.
Details of the 2023 Brose Lectures are forthcoming. 
Read more about the Brose Lectures
Dr. Glymph is the Peabody Family Distinguished Professor of History, Professor of Law, Faculty Research Scholar at the Duke Population Research Institute (DUPRI), and associate chair of the Department of History. Her research and teaching fields are slavery, emancipation, plantation societies and economies, gender and women's history, and the era of Reconstruction. She is the author of The Women's Fight: The Civil War's Battles for Home, Freedom, and Nation, Littlefield History of the Civil War Era Series (University of North Carolina Press, 2020), which won the Albert J. Beveridge Award, American Historical Association; the Joan Kelly Memorial Prize, American Historical Association, the Julia Cherry Spruill Prize, Southern Association for Women Historians; Tom Watson Brown Book Award awarded by the Society of Civil War Historians and the Watson-Brown Foundation; the 2021 John Nau Prize awarded by the John L. Nau III Center for Civil War History, University of Virginia; the 2021 Civil War and Reconstruction Book Award awarded by the Organization of American Historians; the 2021 Mary Nickliss Prize awarded by the Organization of American Historians; the 2021 Darlene Clark Hine Award awarded by the Organization of American Historians, and was a finalist for the 2021 Gilder Lehrman Lincoln Prize. Her first book, Out of the House of Bondage: The Transformation of the Plantation Household (Cambridge University Press, 2008)was a winner of the 2009 Philip Taft Book Prize and a finalist for the Frederick Douglass Prize.  She is co-editor of two volumes of Freedom: A Documentary History of Emancipation, 1861-1867 and is currently completing a book manuscript titled African American Women and Children Refugees in the Civil War which has received support from a National Institutes of Health grant. In 2015 and 2018, Glymph served as the John Hope Franklin Visiting Professor of American Legal History at Duke Law School.  She is past president of the Southern Historical Association (2019-2020), an Organization of American Historians Distinguished Lecturer, a member of the Scholarly Advisory Board of the Gilder Lehrman Institute of American History, and an elected member of the Society of American Historians, the Society of American Historians Executive Board, the American Antiquarian Society, the Board of Directors of the Gettysburg Foundation, and president-elect of the American Historical Association.