Jessica Wicks-Allen, 2022-2023 Postdoctoral Fellow
Jessica Wicks-Allen received her PhD in history from the University of Maryland and is a specialist in nineteenth-century African American history with particular interest in Black women, slavery, emancipation, the Civil War, and Reconstruction. Her dissertation titled "'If I Am Free My Child Belongs to Me': Black Motherhood and Mothering in the Era of Emancipation," investigates how mothering, motherhood, and the ability to bear children shaped Black women's transition from slavery to freedom in the U.S. South. The project traces how pregnant women and women with children fit into the new free-labor system, navigated involuntary child apprenticeship, negotiated custody and childrearing responsibilities with the fathers of their children, and established broader systems of support. It also seeks to unearth freedpeople's own constructions of motherhood by examining their attitudes toward childbirth and motherhood, Black communities' notions of proper mothering, and the roles of mothers and their children at various stages in their life cycles. In her scholarship, Jessica not only strives to bring Black mothers from the margins to the center of the historical narrative but to narrate the history of emancipation from their vantage and to reconstruct the gendered world in which they lived and labored. Her work has been supported by the American Philosophical Society and the Society of Civil War Historians.
Dr. Wicks-Allen is currently an Assistant Professor at Arizona State University.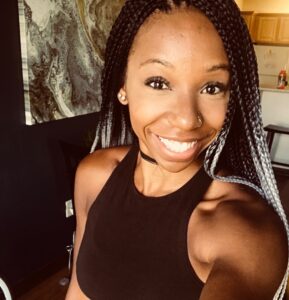 Joseph Williams, 2022-2023 Postdoctoral Fellow
Joseph Williams received his PhD from Rutgers University and his research interests lie at the intersection of African American history, Black intellectual history, Black women's history, and the history of American religious reform. He also established and runs The Eulogy Project, a digital humanities initiative and online repository dedicated to the curation of Black memorials produced across time and space. His research has been supported and recognized by the American Council of Learned Societies, the Institute for Citizens and Scholars, the Louisville Institute, and the Ford Foundation.  
Dr. Williams is currently an Assistant Professor in the Department of History and the Program in Africana Studies at Lehigh University.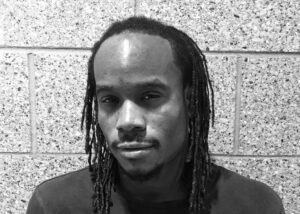 Kellen Heniford, 2021-2022 Postdoctoral Fellow
Kellen Heniford received her Ph.D. in US History from Columbia University, where she completed her dissertation entitled "Slavery is Slavery: Early American Mythmaking and the Invention of the Free State." Her project looks at the concept of the "free state" as a political construct with a history of its own, arguing that policymakers along the borders of slavery and freedom helped create the category of the free state and then sought to claim it—despite the persistence of chattel slavery within their states—in a bid for the moral capital the concept offered them. During her time at the Richards Center, Kellen will work to prepare her dissertation for publication as a book manuscript. An article based on her research for the dissertation is forthcoming in the Journal of the Early Republic. She has published on history and politics in a number of other outlets, including Insurrect!: Radical Thinking in Early American Studies, where she also serves as a founding editor. At Columbia, she received the Richard Hofstadter Fellowship, the highest honor conferred upon an entering graduate student, and before beginning graduate school, she graduated summa cum laude from Princeton University with a degree in History and African American Studies. Kellen's research has been supported by the McNeil Center for Early American Studies as well as the Library Company of Philadelphia and the Historical Society of Pennsylvania.
Dr. Heniford is currently a historian and consultant.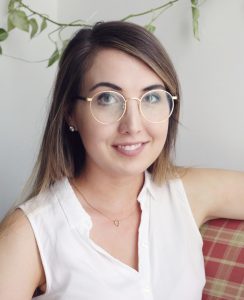 Mycah Conner, 2021-2023 Postdoctoral Fellow
Mycah Conner received her PhD in History from Harvard in 2021. She specializes in the history of slavery, emancipation, the Civil War, and Reconstruction. Her dissertation, "'On this Bare Ground': The Ordeal of Freedpeople's Camps and the Making of Emancipation in the Civil War West," is a history of the battles for freedom and self-determination in the Western and upper Trans-Mississippi Theaters of the war, which interprets emancipation with the West as its starting point. It examines sites of existential struggle, betrayal, death-dealing, confiscation, and dispossession. But centrally, it is a study of the freedpeople's defenses of their futures, their children, and other kin—in the face of cupidity, indifference, and bold and innovative cruelty. Mycah holds broader interests in social histories of the South, the Midwest, and the ways in which a westward shift of focus can change generalities and conventional metaphors in histories of emancipation and subsequent freedom struggles. As a Richards Center fellow, Mycah worked on turning her dissertation into a book manuscript and began a second project on the lives of aging or elderly freedpeople in the late nineteenth and early twentieth centuries. Her work has been supported by the Charles Warren Center for Studies in American History and the Mellon-Sawyer Seminar on the Politics of Kinship at Tufts University. She is originally from mid-Michigan.
Dr. Conner is currently an Assistant Professor at Boston College.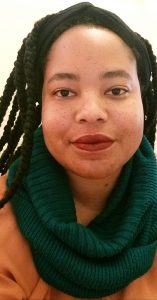 Maryam Aziz, 2020-2022 Postdoctoral Fellow
Dr. Maryam Aziz (they/them) received a Ph.D. in American Culture from the University of Michigan in 2020. Aziz also holds a Bachelor of Arts Degree in African American Studies from Columbia University. Aziz's first book asks how folks who practiced unarmed self-defense contributed to Black Power organizing and shifting ideas about liberation, abolition, and gender norms. It also traces how the learning of martial arts was facilitated by U.S. militarism during the Cold War. Aziz's work was showcased in the 2017-2018 exhibit Black Power! at the Schomburg Center for Research in Black Culture, for which Aziz was a contributing writer and a curator for the sections on popular culture and blaxploitation film. Aziz currently serves as the current Assistant Coordinator for the American Studies Association's Sports Studies Caucus as well as the Co-Director for the Schomburg Mellon Humanities Summer-Institute. As a scholar activist, Aziz regularly teaches radically inclusive self-defense classes in person and now virtually. They have written for the "Made by History" section at the Washington Post. Further insight into their work can be seen in publications such as Teen Vogue and Mic or heard in Podcasts such as Burn It All Down. 
Dr. Aziz is currently an Assistant Professor at the University of Washington, Department of American Ethinic Studies.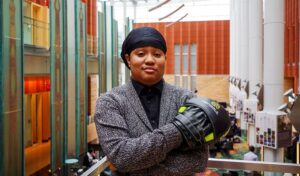 Jonathan Jones, 2020-2021 Postdoctoral Fellow
Dr. Jones received his Ph.D. at Binghamton University, where defended his dissertation, "Opium Slavery: Veterans and Addiction in the American Civil War Era," in 2020. The manuscript investigates the phenomenon of opiate addiction among Civil War veterans, a harrowing medical consequence of the war that proved particularly traumatic for veterans and alarming for American doctors and the state. During his time at the Richards Center, Jones revised his manuscript for publication. He has published widely on the history of drug addiction and other Civil War-era topics in popular and scholarly outlets, with an article on the gendered experience and outcomes of addiction for Civil War veterans appearing in The Journal of the Civil War Era (June 2020). Jones's research has been featured on public radio, television, and podcasts, and has been supported by The Huntington Library, The College of Physicians of Philadelphia, and Yale University's medical library, among other institutions. Jones is a first-generation student from the Dallas-Fort Worth, Texas area, where he taught high school history before pursuing his doctorate. He obtained an M.A. in 2013 from Texas Christian University and an B.A. in 2011 from Dallas Baptist University. 
Dr. Jones is currently an Assistant Professor at James Madison University.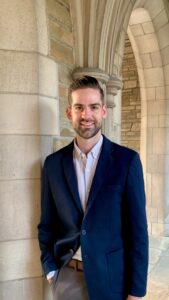 Leigh Soares, 2019-2020 Postdoctoral Fellow
Dr. Soares received her Ph.D. in History from Northwestern University. Her research and teaching interests include African American history, the U.S. South, and 19th and 20th century U.S. history. Her dissertation, "Higher Ambitions for Freedom: The Politics of Public Black Colleges in the South, 1865-1915," examined how black political and educational leaders mobilized throughout the region to establish and maintain state-supported black colleges. Support for the project came from the National Academy of Education/Spencer Foundation and Northwestern University. Dr. Soares is currently developing a book manuscript that builds on her dissertation research. Prior to attending Northwestern, she received a bachelor's degree from Duke University and a master's degree from the College of William & Mary, both in History.
Dr. Soares is currently an Assistant Professor at Mississippi State University.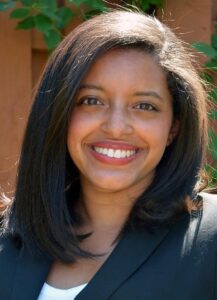 Dara Walker, 2018-2019 Postdoctoral Fellow
Dr. Walker holds a PhD in History from Rutgers University. Her research and teaching expertise include African American history, urban history, 20th century U.S. history, Public History, and the digital humanities.
Dr. Walker is currently writing her book manuscript which examines the role of the high school organizing tradition in the development of black radical politics of the Black Power era. Her research has been funded by the Ford Foundation's Dissertation Fellowship, the National Academy of Education/Spencer Foundation Postdoctoral Fellowship, the Walter P. Reuther Library's Albert Shanker Fellowship for Research in Education, and the Oral History Association.
Dr. Walker is Assistant Professor of African American Studies, History, and Women's, Gender, and Sexuality Studies at Pennsylvania State University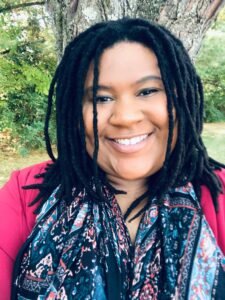 Alaina E. Roberts, 2017-2018 Postdoctoral Fellow
Alaina E. Roberts studies the intersection of Black and Native American life from the Civil War to the modern day. She is the author of I've Been Here All the While: Black Freedom on Native Land, which uses archival research and family history to upend the traditional story of Reconstruction, connecting debates about Black freedom and Native American citizenship to westward expansion onto Native land. As Black, white, and Native people constructed ideas of race, belonging, and national identity, this part of the West became, for a short time, the last place where Black people could escape Jim Crow, finding land and exercising political rights, until Oklahoma Statehood in 1907.
I've Been Here All the While was awarded the Stubbendieck Great Plains Distinguished Book Prize and the Western History Association's John C. Ewers Award and W. Turrentine Jackson Book Prize. The book also received an honorable mention for the Berkshire Conference of Women Historians Book Prizeand was a finalist for the Los Angeles Times Book Prize and the Gilder Lehrman Lincoln Prize.
Dr. Roberts has published academic essays in the Western Historical Quarterly, the Journal of the Civil War Era, American Indian Quarterly, Southern Cultures, and the Journal of the Gilded Age and Progressive Era, and written for mainstream outlets like TIME magazine, the Washington Post, and High Country News. Her research has been featured in CNN, the New York Times, The Boston Globe, The New Yorker, and The Atlantic.
Dr. Roberts is currently an Associate Professor of History at the University of Pittsburgh.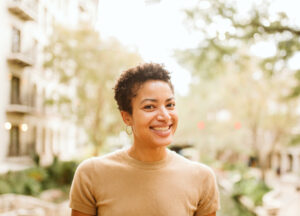 Amira Rose Davis, 2016-2017 Postdoctoral Fellow
Amira Rose Davis received her doctorate in History from Johns Hopkins University in 2016. Her research interests include African-American gender history, sports, politics, and the history of black institutions. Her dissertation, "Watch What We Do: The Politics and Possibilities of Black Women's Athletics, 1910-1970" examines the intellectual and institutional development of recreational, competitive and professional sporting opportunities for black women in the United States. In tracing the long history of black women's athletic participation, this research explores the ways in which gendered power dynamics, particularly intra-racial ones, mediated black Americans' engagement with athletics and physical culture. The study draws on a wide array of sources including black newspapers, black college and university records, and oral histories. Her article "No League of their Own: Baseball, Black Women, and the Politics of Representation," was published in the May 2016 issue of Radical History Review. She spent her fellowship year completing oral history interviews, working on an article on black college protests in the 1920s, and revising her dissertation for publication.
Dr. Davis is currently an Assistant Professor and Harrington Faculty Fellow in African and African Diaspora Studies at The University of Texas at Austin.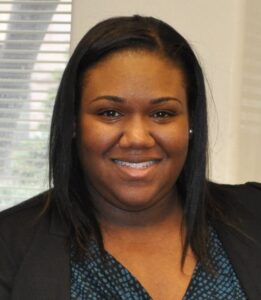 Nicole Myers Turner, 2015-2016 Postdoctoral Fellow
Dr. Turner obtained her Ph.D. in History with certificates in Africana Studies and College Level Teaching from the University of Pennsylvania in 2013. Longstanding interests in religion and power focus her research on the dynamic intersection between religion and politics in Virginia's black communities during the post-emancipation period. Her dissertation, "Faith and Freedom: The Politics of Black Religious Institutions in Post-Emancipation Virginia" explores how Virginia's free and freedpeople used their churches, conventions, and religious educational institutions to define political strategies, gender roles, and community membership. The study delves deeply into the limited but extant records of black religious institutions and incorporates GIS mapping techniques to visualize the church and political networks that supported black participation in electoral politics. Through this local study, she offers a social and political history of late-nineteenth century black religion. She spent her fellowship year revising her manuscript for publication and writing two articles—one on religious education of black church leaders and the other on enslaved women and religion—in addition to expanding her digital mapping project. She published Soul Liberty: The Evolution of Black Religious Politics in Postemancipation Virginia in 2020 with the University of North Carolina Press.
Dr. Turner is currently an Assistant Professor of Religion at Princeton University.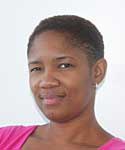 Cynthia Greenlee, 2014-2015 Postdoctoral Fellow
Cynthia specializes in the legal history of African-American girls and women in the late 19th and early 20th centuries. She received her Ph.D. from Duke University in July 2014. Her dissertation, "Black Girls and Childhood on Trial in South Carolina, 1885-1920," explores how emergent segregation law, the punitive turn in criminal justice, progressive reform ideas about childhood, and early social science affected black girls in the legal system. Greenlee spent her year revising her dissertation into a manuscript for publication. She is the recipient of many awards, including the 2012 Ford Foundation Dissertation Fellowship, the Ida B. Wells award from the Coordinating Council for Women in History, a Littleton-Griswold research grant from the American Historical Association, and a Cromwell fellowship from the American Society for Legal History. Greenlee did her undergraduate work in history and international studies at the University of North Carolina, where she later pursued a master's degree in journalism and mass communication. A former journalist, she continues to write for online publications and strives to use history to illuminate the present. She is a member of the Echoing Ida collective of black women writers and is active in community organizations that advocate for the reproductive health of women, men and families. Follow her on Twitter @CynthiaGreenlee.
Dr. Greenlee is the deputy editor at the Southern Foodways Alliance and was the senior editor with Rewire.News, the leading online publication about reproductive health, rights, and justice.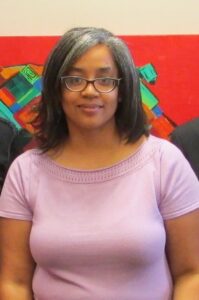 Sasha Turner, 2013-2014 Postdoctoral Fellow
Sasha Turner joined the Richards Center in July 2013 as its second postdoctoral fellow in African American History. She completed her undergraduate degree in history at the University of the West Indies in Mona, Jamaica, before earning her Ph.D. from Cambridge University. Turner subsequently completed fellowships at Rutgers University and Washington University in St. Louis, Missouri. She took a leave from her position as assistant professor of History at Quinnipiac University in Hamden, Connecticut, to become a Richards Center fellow.
Sasha's research explores the dynamics of race, reproduction, and the status of freedom in defining women's lives in Caribbean slave systems, highlighting power struggles between slaves and planters. The book manuscript she worked on during her fellowship details how enslaved women sometimes employed birthing and mothering practices to resist the total domination of masters. Turner singled out the university's "wealth of resources" and the emphasis on professional mentoring as features that make the "Center stand out nationally and internationally as an institution that is serious about rigorous scholarship and devoted to enhancing the work and professional development of junior scholars." During her fellowship, she worked on a book project that was published in 2017 by the University of Pennsylvania Press as Contested Bodies: Pregnancy, Childrearing, and Slavery in Jamaica. In 2018, the book won the prestigious Berkshire Conference of Women Historians Book Prize. The prize is given annually for the best first book on the history of women, gender, and/or sexuality.
Dr. Turner is currently as Associate Professor at John Hopkins University.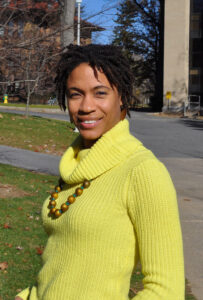 Jessica Johnson, Inaugural Postdoctoral Fellow, 2012-2013
Jessica Marie Johnson is an Assistant Professor in the Department of History at the Johns Hopkins University and a Fellow at the Hutchins Center for African and African American Studies at Harvard University. She is also the Director of LifexCode: Digital Humanities Against Enclosure. She is a historian of Atlantic slavery and the Atlantic African diaspora. Johnson is the author of Wicked Flesh: Black Women, Intimacy, and Freedom in the Atlantic World (University of Pennsylvania Press, August 2020).
Johnson joined the Center in August 2012 as its inaugural postdoctoral fellow in African American History. She earned her PhD at the University of Maryland under the direction of the noted scholar of slavery, Ira Berlin. She has been the recipient of numerous awards including a Consortium for Faculty Diversity Fellowship at Bowdoin College, a Woodrow Wilson Mellon-Mays Dissertation Grant, and a Gilder Lehrman Institute Research Fellowship.
Dr. Johnson is currently an Associate Professor at the John Hopkins University.