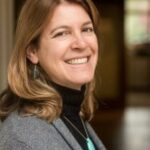 Cathleen Cahill is an associate professor of History at the Pennsylvania State University and previously taught at the University of New Mexico. She received her Ph.D. from the University of Chicago in 2004. In 2009-10, she was a Bill and Rita Clements Fellow at Southern Methodist University where she completed Federal Fathers and Mothers: A Social History of the United States Indian Service, 1869-1932. It won the 2011 Labriola Center American Indian National Book Award and was a finalist for the Weber-Clements Book Prize. She is working on Raising our Banners: Women of Color Challenge the Mainstream Suffrage Movement and is co-editor of a special issue on the suffrage centennial for The Journal of the Gilded Age & Progressive Era with Kimberly Hamlin and Crystal Feimster. Cahill has held fellowships at the Newberry and Huntington Libraries and is Steering Committee Chair of the Coalition for Western Women's History.
---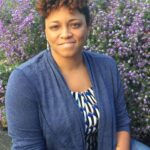 Charlene J. Fletcher is a Ph.D. candidate at Indiana University, Bloomington, and a former editorial assistant at the American Historical Review (AHR). Her research interests include 19th and early 20th century U.S. history, with a focus on intersections of race, violence, and gender. Charlene's current research explores the experiences of confined African-American women in Kentucky from Reconstruction to the Progressive Era. Prior to attending IU, Charlene led a large prisoner reentry initiative in New York City, assisting women and men in their transition from incarceration to society. She also served as a lecturer of criminal justice at the City University of New York. Charlene is a 2016 Kentucky Historical Society Research Fellow, a 2016 scholarly fellow at the Gilder Lehrman Institute of American History in New York, and most recently, the recipient of the 2017 Catherine Prelinger Award given by the Coordinating Council of Women in History.
---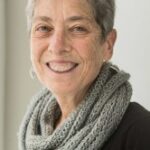 Lori Ginzberg is an historian of nineteenth-century American women with a particular interest in the intersections between intellectual and social history. Her research has focused on the ways that ideologies about gender obscure the material and ideological realities of class, how women of different groups express political identities, and the ways that commonsense notions of American life shape, contain, and control radical ideas. Among her books are Untidy Origins: A Story of Woman's Rights in Antebellum New York (UNC Press, 2005) and Elizabeth Cady Stanton: An American Life (Farrar, Straus, Giroux, 2009). She has been the recipient of Fulbright, NEH, Huntington, and Guggenheim Fellowships; in 2017 she taught a three-week NEH summer teachers seminar in women's history.  Prof. Ginzberg has been a joint appointment in History and Women's, Gender, and Sexuality Studies at Penn State since 1987, where she teaches courses in U.S. history, women's history, lesbian and gay history, and feminist theory.
---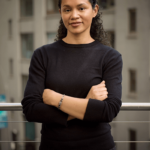 Tiffany Hale is an assistant professor of religion at Barnard College of Columbia University. She is a scholar of Indigenous religious traditions whose work focuses on nineteenth century Native American history and United States race relations. She holds a Ph.D. from the Department of History at Yale University and an M.A. from the University of California, Santa Barbara. Before coming to Barnard, she was the 2017-2018 Andrew W. Mellon Native American Scholars Initiative Postdoctoral Fellow at the American Philosophical Society. She has also held fellowships at the Beinecke Rare Book and Manuscript Library and the Newberry Library's D'Arcy McNickle Center in Chicago. Professor Hale teaches courses in global Indigenous religious traditions, Native American studies, and religion in the Americas. Her book project is titled Fugitive Religion: The Ghost Dance and Native American Resistance After the U.S. Civil War.
---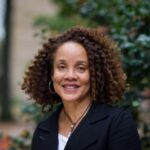 Tera W. Hunter is the Edwards Professor of American History and Professor of African-American Studies at Princeton University. She is a scholar of labor, gender, race, and Southern history. Her most recent book is: Bound in Wedlock: Slave and Free Black Marriage in the Nineteenth Century (The Belknap Press of Harvard University Press, 2017). The book is the winner of the Stone Book Award, Museum of African American History; Mary Nickliss Prize, Organization of American Historians; Joan Kelly Memorial Prize and the Littleton-Griswold Prize, American Historical Association; Willie Lee Rose Book Award, Southern Association of Women's Historians; and the Deep South Book Prize, from the Frances S. Sumersell Center for the Study of the South. It was also a finalist for the Lincoln Prize, Gettysburg College and the Gilder Lehrman Institute.
To 'Joy My Freedom: Southern Black Women's Lives and Labors After the Civil War (Harvard University Press, 1997), received several awards as well. Hunter co-edited with Sandra Gunning and Michele Mitchell, Dialogues of Dispersal: Gender, Sexuality and African Diasporas (Blackwell Publishing, 2004) and with Joe W. Trotter and Earl Lewis, African American Urban Studies: Perspectives from the Colonial Period to the Present (Palgrave Macmillan, 2004).
Hunter has engaged in public history projects as a consultant for museum exhibitions and documentary films and worked with public school teachers. She has written op-eds for New York Times, Washington Post, among other media outlets.
She graduated from Duke University (BA) and Yale University (PhD).
---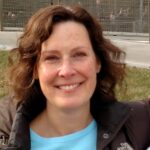 Kimberley Reilly is an Associate Professor of Democracy and Justice Studies at the University of Wisconsin – Green Bay. She received her Ph.D. in History from the University of Chicago. Her research has been published in Law and History Review and the Journal of the Gilded Age and Progressive Era, and she has received fellowships from the William Nelson Cromwell Foundation and the Institute for Research in the Humanities at the University of Wisconsin, Madison. Her current project is a legal history of marriage in the late nineteenth- and early twentieth-century United States.
---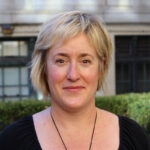 Lisa Tetrault is Professor of History at Carnegie Mellon University.  She specializes in the history of U.S. women, gender, and social movements.  Her book, The Myth of Seneca Falls: Memory and the Women's Suffrage Movement, 1848-1898, won the Organization of American Historians' inaugural women's history book prize.  A recipient of fellowships from the Smithsonian Institution, the Library of Congress, the National Endowment for the Humanities, the Radcliffe Institute, and others, Tetrault is now at work on a book about where and how women's suffrage fit into the political landscape after the American Civil War.
---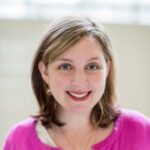 Lauren MacIvor Thompson (Ph.D. '16) is a historian of early-twentieth century law, medicine, and public health, and serves as the faculty fellow at the Center for Law, Health & Society. She is also a lecturer of history at Georgia State University's Perimeter College, where she teaches the introductory surveys on United States History and World History. Prior to returning to Georgia State, she was a visiting assistant professor of history and gender and women's studies at Kennesaw State University. Thompson's current research focuses on the intersections of medical authority and expertise, women's health, and public health policy in the birth control and reproductive health movements. She is working on a book manuscript, Battle for Birth Control: Mary Dennett, Margaret Sanger, and the Rivalry That Shaped a Movement, forthcoming with Rutgers University Press. Thompson earned her Ph.D. from the Department of History at Georgia State University in 2016, where she was the recipient of the John A. Alexander Memorial Award and the John M. Matthews Distinguished Thesis and Dissertation Award. Recent publications include articles in Medical Humanities and Law and History Review.  Her work has been supported by fellowships from the American Philosophical Society, the New York Academy of Medicine, and the Society for the Gilded Age and Progressive Era. Thompson has presented at numerous conferences including the American Historical Association, the Organization of American Historians, the American Society for Legal History, and the American Association for the History of Medicine, as well as internationally at symposiums on suffrage, reproduction, health, and medicine.
---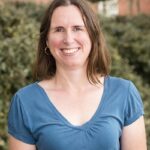 An Associate Professor of History at Georgia Southern University, Felicity Turner received her PhD in history from Duke University. Her research has been supported by postdoctoral fellowships from the Maurer School of Law, Indiana University, Bloomington; the University of Wisconsin Law School; and the United States Studies Centre at the University of Sydney, Australia. In addition, Turner has received funding from the Newberry Library; the Illinois State Historical Society; the North Caroliniana Society; the William Nelson Cromwell Foundation of the American Society for Legal History; and an Albert J. Beveridge Grant from the American Historical Association.
In 2015, Dr. Turner received the Coordinating Council for Women in History's Nupur Chaudhuri Award for best first article by a member of the association for "Rights and the Ambiguities of Law: Infanticide in the Nineteenth-Century US South" published in the Journal of the Civil War Era in September 2014. She is currently completing her book manuscript, Bodies of Knowledge: Narratives of Infanticide in the Nineteenth-Century United States. Drawing upon inquests, court cases, newspapers, and medical literature about infanticide and infant death from across the nation, Bodies of Knowledge traces transformations in ideas about property, knowledge, and the human body from the Revolution to Reconstruction.