The post-Civil War world witnessed an explosion of rights demands by a wide range of women—more so than at any other point in U.S. history, yet we have little history of this. Instead, the conventional story focuses on women's suffrage as the main event, eclipsing the numerous other rights campaigns women launched. This workshop aims to foreground those other rights demands and spur new thinking about how we might narrate this complex expansion in women's claims upon dignity and equality. 
Friday, Sept. 20, 5:00 p.m.
Foster Auditorium, Paterno Library
Penn State University Park
Keynote lecture is free and open to the public.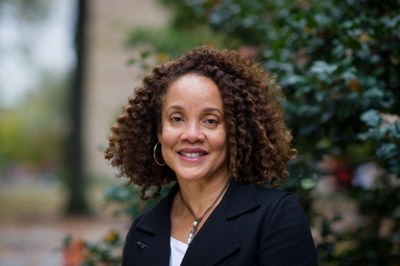 Tera W. Hunter, Ph.D.
Edwards Professor of American History; Professor of History and African American Studies
Department of History, Princeton University
"Confronted by Both a Woman Question and a Race Problem":
African American Women, Slavery, and Post-Civil War Rights
Saturday, Sept. 21, 9:30 a.m. – 3:30 p.m.
Boardroom I, The Nittany Lion Inn
The Pennsylvania State University, University Park, Pennsylvania
Lunch will be provided. RSVP to RichardsCenter@psu.edu by Friday, Sept. 13, 12:00 noon.
*Please note: workshop attendees will be required to read participants' papers in advance of the workshop;
you will receive access to the papers when you RSVP.
Time
Event
9:30-10:00 a.m. 
Lori Ginzberg, Professor of History and Women's Studies, Penn State, Welcome and Opening Remarks
10:00-12:00 noon

Lori Ginzberg, Professor of History and Women's Studies, Penn State, Session Chair

Kimberley Reilly, Associate Professor of Democracy and Justice Studies, University of Wisconsin – Green Bay, To Love, Not Obey: Coverture in the Era of Contract

Charlene J. Fletcher, Ph.D. Candidate, Indiana University – Bloomington, Home Ain't Always Where the Heart Is: Women, Confinement, and Domestic Violence in the Gilded Age Bluegrass

Tiffany Hale, Assistant Professor of Religion, Barnard College, Columbia University, Friendlies: Native American Women During and After Reconstruction

12:00-1:30 p.m.
Lunch  – Boardroom II, The Nittany Lion Inn
1:30-3:00 p.m.

Cathleen Cahill, Association Professor History, Penn State, Session Chair

Lauren MacIvor Thompson, Faculty Fellow, Center for Law, Heath, and Society, Georgia State University College of Law, "Birth Control Lost Out Again": Suffragists and the Early Birth Control Movement in the United States

Felicity Turner, Associate Professor of History, Georgia Southern University, To Own What She Knows: Property and the Gendered Language of Rights in the Nineteenth-Century US

3:00-4:00 p.m.
Lisa Tetrault, Associate Professor, Carnegie Mellon University, Wrap Up
Conference is free and open to the public. 
Sponsored by the George and Ann Richards Civil War Era Center.  Co-sponsored by the Department of African American Studies, the Africana Research Center, the Department of History, the Department of Women's, Gender, and Sexuality Studies, and Penn State University Libraries.